Easy 2 Ingredient Toasted Hazelnut Bark ~ don't let the 2 ingredient part fool you…this easy chocolate bark is a killer homemade candy worthy of those at the tippy-top of this year's holiday gift list.

You won't find this toasted hazelnut bark at your local candy shop, which is why it makes the perfect easy diy recipe, and such a great gift ~ you know your friends and family haven't had it before, and the flavor of the deep toasted nuts with the creamy sweet white chocolate is addictive!
TIP:  White chocolate isn't really chocolate at all, it's a chocolate 'derivative', meaning it's made with cocoa butter, but no cocoa solids. That being said, it behaves like chocolate in candy making, and has a wonderful creamy flavor. For convenience I used a bag of Nestle white morsels, but you can certainly make this more 'gourmet' with a fine white chocolate.

Just like with my TOASTED ALMOND BARK, the key to the flavor of this hazelnut bark is roasting the nuts to a deep golden. Roasting nuts makes all the difference. It takes just 15 minutes in the oven on a dry baking sheet and it's SO worth it. That 15 minutes makes the nuts super crunchy and intensifies their flavor.
TIP: After roasting I remove the hazelnut skins, which can be bitter, by gathering them in a clean dish towel and rubbing them together ~ the skins fall right off. I don't rub the nuts completely clean, I leave a little bit of skin on for color and flavor.
If you have trouble finding whole hazelnuts, you can always get them on Amazon.
Make a batch for yourself, and another to give away. Package it up in little paper or cellophane bags and tie with a pretty ribbon, there's no better gift than one from your own kitchen.
TIP: The candy will keep in the refrigerator, or at room temperature for at least a month.

Tips and Tricks for Melting Chocolate ~
Melting chocolate is easy once you get the hang of it. White chocolate is the most difficult to handle so I suggest starting with regular milk or semi sweet if you're a chocolate melting newbie.
Start with chocolate that has been cut into small pieces. You can use chocolate chips if you like. The smaller the pieces the quicker the chocolate will melt with less chance of scorching or seizing.
You can melt chocolate in a double boiler or a bowl that fits snugly over a pan of simmering water on the stove. Use a small amount of water and be sure it doesn't touch the bottom of the vessel that is holding your chocolate. Be sure no steam condenses into your chocolate, because any amount of liquid can cause the chocolate to 'seize' up into a solid mass.
You can use the microwave if you are careful. I microwave a bag of chocolate chips for one minute, then stir, and then microwave for additional 15 second spurts, stirring in between.
Whatever method you use, heat the chocolate just enough so that most of the lumps are melted, but not all. As you stir it the ambient heat of the chocolate and the bowl will finish the melting process.
Be very careful about adding flavorings to your chocolate. Any amount of water based liquid will tend to seize the chocolate. I recommend only using oil based candy flavorings made just for this purpose. You can find them HERE, on Amazon.
The same goes for coloring your melted chocolate (in the case of white) ~ use only coloring specifically made for candy making, it will be powdered or oil based.
You can remelt chocolate that has started to harden, just follow the same guidelines above. You can do this multiple times.
If all else fails, invest in an inexpensive electric melting pot ~ it makes melting chocolate a breeze,  and it's also handy for dipping.
Easy 2 Ingredient Toasted Hazelnut Bark
Ingredients
1 12-

ounce

bag white morsels

,

I used Nestle

1

cup

whole hazelnuts

1

tsp

coconut oil,

optional, it can facilitate melting)
Instructions
Set oven to 350F

Line a baking sheet with a silicone mat, or parchment paper, and set aside.

Spread the nuts on a separate dry baking sheet and roast in the oven for 15 minutes, giving the pan a shake a couple of times during cooking to redistribute the nuts. Let them cool on the pan.

Put the white chocolate (and the coconut oil, if using) in a microwave safe bowl and microwave for a minute. Let sit for a minute, then stir. if it is not completely melted (it probably won't be) microwave in further 15 second bursts, stirring well in between, until most of the lumps are gone. Keep stirring until the chocolate is smooth. Stir in the hazelnuts, and then turn out onto the lined baking sheet. Spread the chocolate out into a thin rectangle. The exact size if variable, mine was about 12x7. The important thing is that there are no bare spots. Note: if you have trouble melting chocolate, see the tips in the post, above.)

Put the tray into the refrigerator to harden for about 30 minutes, then cut into pieces. The bark will shatter a bit when you cut it, that's to be expected.

You can store the bark at room temperature or in the refrigerator, and it will theoretically last for a month. But in practice, it will probably be gone by the end of the day 😉
Nutrition
Nutritional information is provided as a courtesy and is an estimate only. This information comes from online calculators. Although The View from Great Island attempts to provide accurate nutritional information, these figures are only estimates.
Did You Make This?
We love seeing what you've made! Tag us on social media at @theviewfromgreatisland for a chance to be featured.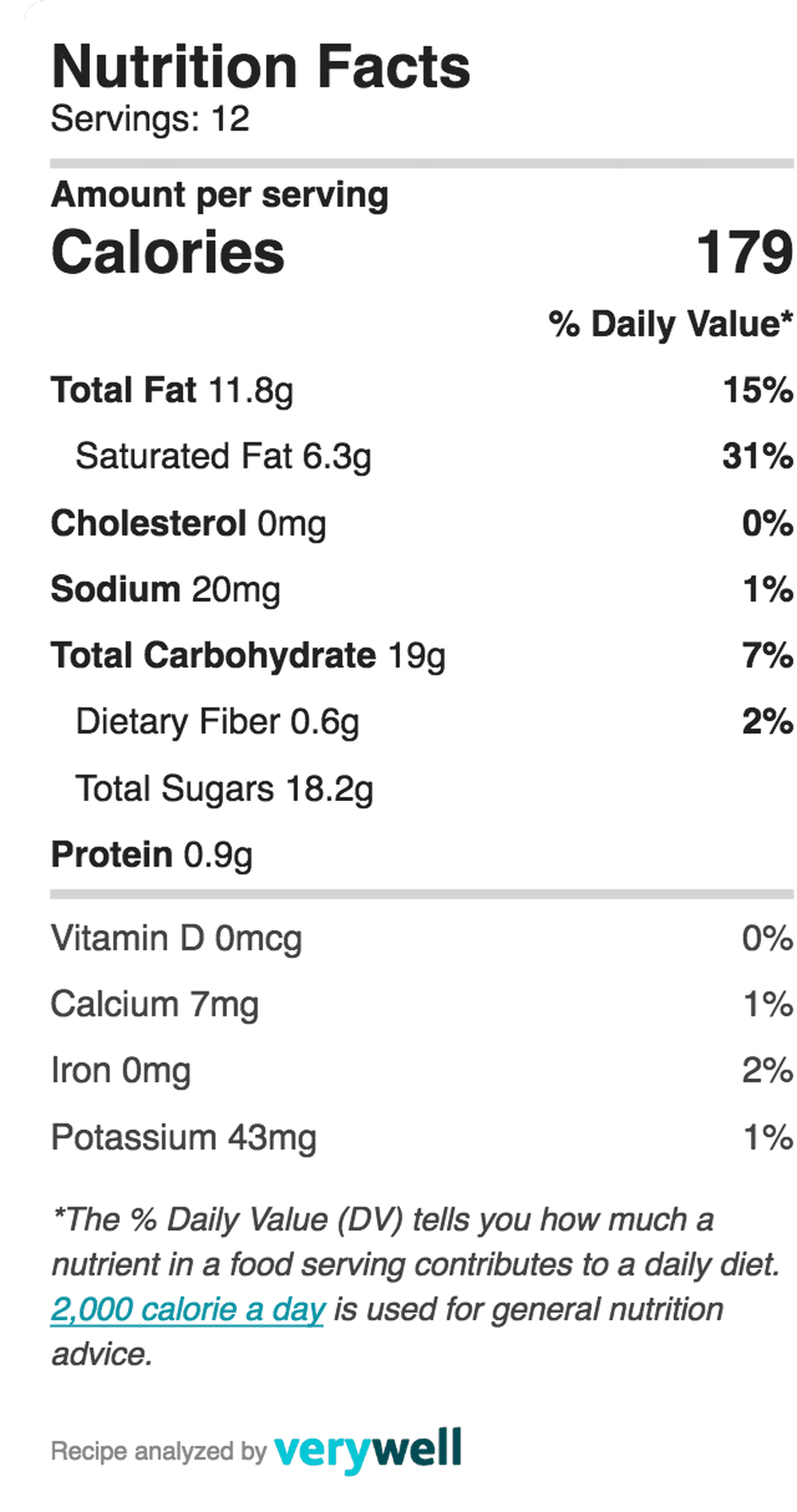 Make it your own ~
If you aren't a white chocolate fan, make this toasted hazelnut bark with milk or dark chocolate, it all works. Basically you can use any chocolate you see in your baking aisle assortment…if it can be melted down, you can make bark with it.
You can chop the hazelnuts, if you prefer, for a smoother texture.
Don't forget to pin this easy 2 ingredient toasted hazelnut bark to your dessert board!