Berry picking is a summer experience no one should miss. But how? When? Where? I've got you covered with everything you need to know in this ultimate guide to summer berry picking.
you can pick summer berries like a pro
If you've ever picked your own summer berries you know it's an exhilarating experience, and the memories last a lifetime. Everything comes together ~ the weather, the location, the flavors, there's something primal about foraging for your own delicious fruit. And then to come home and bake up something wonderful with it ~ that's my idea of heaven.
All your favorite berry recipes go from good to a-mazing when you make them with wild berries!
when to pick berries
Berries are generally in season from spring through summer, with some varieties ripening well into fall. Every state will have a slightly different berry season, so check your particular area on this Harvest Calendar ~ it will tell you when each berry will be ripe and ready to pick in your state.
where to go berry picking
Local farms: Chances are, wherever you live, there's a farm within driving distance where you can pick your own berries. Pick Your Own is a great resource for finding them, along with all sorts of food related festivals and events in your area. Get started by clicking on your state in the interactive map.
In the wild: Berries are one of the easiest plants to forage–they are usually easy to identify and grow abundantly in most areas of the country. Strawberries, blueberries, huckleberries, gooseberries, red raspberries, black raspberries, blackberries, dewberries, and thimbleberries are just a few among the many edible wild berries that grow in North America. They have seasons spanning from very early in the spring all the way through fall, so there will always be something to look out for. Remember to always be 100% certain of what you are picking and eating. Here's a beginners guide to foraging wild berries.

Check out your local state park and natural area websites, they often list what kinds of habitats and plants are found there.

In your city: If you live in a city, you don't necessarily have to go too far to find summer berries. Falling Fruit is a collective map of urban foraging locations.
berry foraging tips
Foraging is all about timing! It can be worthwhile to scout out some good berry picking patches early in the season and keep an eye on them as they ripen.
Many types of wild berries like to grow at the edges of forests and in disturbed areas–look for public land that's near farmland and along the edges of forest and woods.
Not all types of public land allow foraging, so make sure you check which activities are allowed at the park or wildlife area you plan to visit. Your state Department of Natural Resources websites for each park should tell you.
Never eat anything you can't identify as an edible berry, and always carry a reliable foraging guide book with you.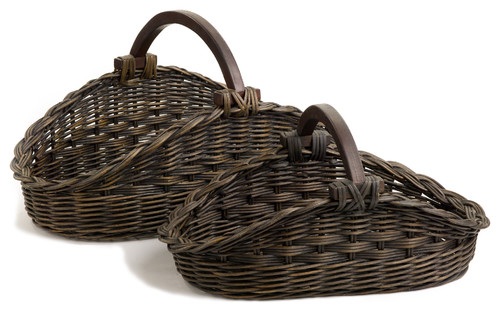 what to bring berry picking
Unless you're picking berries at a farm where they are provided, a good container (s) for storing your berries is probably the most important thing you'll need. A sturdy basket, jars, pails, or tupperware will do the trick. The wider your container, the less you'll have to stack berries on top of each other, and the less likely they'll get squished. Bring more containers than you think you'll need, there's nothing worse than finding the motherlode of berries and having no way to get them home!
Bring a water bottle to stay hydrated, and a snack. You'll work up an appetite and you don't want to eat up all your hard earned treasures.
Because summer berries, especially wild ones, are delicate and spoil quickly, it helps to place them in a cooler for the car ride home.
what to wear berry picking
Wear closed toes shoes, long pants, and long sleeves. Wild berries grow in the wild, and that can be rough and thorny. I like to wear pants that are cinched in at the ankle for extra protection.
It might not be the most glamorous accessory you own, but a good mosquito head net can mean the difference between picking a handful of berries and a bucketful if you live anywhere where the mosquitos are out in force!
Even if bugs aren't a problem, a wide brimmed hat for shade and sun protection is a must.
how to preserve berries
True story ~ I once went berry picking and came home with a treasure trove of wild black raspberries. I made the mistake of leaving them on the kitchen counter overnight and by morning they had mold growing all over them. I was heartbroken.
When you bring home your berries get them right in the refrigerator!
Don't wash your berries until you're ready to eat or process them.
If you're not sure  ~ Freeze. You can always make jam or bake with them later. The easiest way to freeze berries is to rinse them, pat them dry, and place them on a single layer on a baking sheet. Freeze them for at least an hour, and then transfer them to a heavy duty zip lock freezer bag and seal. This way they won't all stick together. Frozen berries are very versatile, they can be made into jam, baked into crisps or other baked goods.

Here's an extra tip ~ once you've got your berries in the freezer bag, leave it open and submerge it right up to the lip in a bowl of ice water, then zip it closed. The pressure of the water will force out the excess air and your 'vacuum packed' berries will last even long in the freezer.

Making jam with your berries is an easy, fun, and delicious way to make them last until next summer. Here's a basic recipe from Ball that is formulated for mixed berries.
If you have a dehydrator, drying your berries is super easy. Dried berries make great additions to your morning yogurt or granola, or make a great snack on their own.
You can can berries, here's a recipe for canning whole strawberries.
Did you know you can pickle berries? And ferment them? And powder them!